Mature, Beautiful, Busty, Playful, Romantic, Passionate!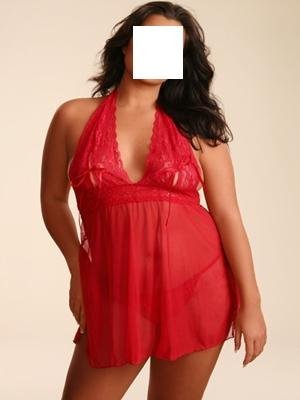 Name: Gina Forever
Location: Fort Lauderdale / Miami, FL
Call: (954)297-6569
Age: 40-49
Height: 5′ 8
Size: 40+D
Ethnicity: Caucasian
Service: 1 HR: $200
I think that all of us are looking for more attention! I think we all need more social contact — simple talking, we all need more physical contact — sensuous touching, and we all need more sexual contact — the thrilling, exciting kind that new lovers experience. After a few years of marriage, couples lose out on all three!
I understand this and accept this as a simple fact of life for the overwhelming majority of us. Only a rare few keep the magic of new love alive for many years.
Over the years, I have learned for myself what I long suspected — that men needed more genuine conversation than they could find at home, they needed more touching than they could get at home, and they needed more thrilling sex than they could get at home. The same is true of me!
I live in a nice condominium in South Florida. If you visit me, my idea of a perfect interlude would look like this:
You arrive at my front door just like you would for your first date with any beautiful woman – with an expectant attitude that today is going to be one of the best days of your life! If you are romantic, perhaps you will bring a bottle of wine or some flowers or a box of chocolates! I will open the door dressed in the way that you would create in your ideal fantasy – beautiful, hair done nicely, and dressed in a fabulous lingerie outfit, covered by an elegant silk robe. (If you would prefer that I meet you at the door in an evening gown or a ladies' business suit, just let me know!) When the door opens and we see each other for the first time, let it be magical.
Of course, I know that you will probably have some nervousness. You are meeting someone new for the first time ever and you do not know what to expect. I have the same apprehension about you!
Let's start off the same way any dating couple would start off – by sitting on the couch, talking, having a glass of wine (with perhaps some fruit or cheese and crackers) and with some conversation. Let's get to know each other a little. As we become acquainted, perhaps we will begin to explore a little. A caress? A kiss? A little exploration? Let the fun begin!
After that, let's adjourn to the massage table room and get comfortable. You'll notice that my entire condo unit is lit only by candles and special mood lighting. They set a romantic mood.
Now is the time for you to show me what you have! Just take your clothes off and get comfortable on the table! Would you like to even things up? Perhaps you would like to get a little peek, perhaps a little at a time. Perhaps you would like to untie the bow that holds the silk robe. Perhaps next you would like to try your hand at unfastening my bra. Perhaps more things will fall off under the direction of your skilled hands.
You have come for sensual pleasure, so let's get started on that right away. I am not a licensed masseuse, but I have skilled hands and I can give a great massage. I also give a more complete body rub than a licensed masseuse usually gives. That is because I literally touch upon every area of the body.
Have you ever started a massage with the face? I often consider the face to be the absolute most important part of the body (except for that other, more private area, of course!). When I touch your face, you will understand what I mean, if you don't already. When I touch your face, you will understand the nature of tender loving care! When I touch your face, you will feel warmth on many levels. You have probably read that it takes a huge number of muscles to execute a frown but only a few to execute a smile. What you probably didn't piece together was the full implication – the face has more muscle groups than any other area of the body. If you want ALL your muscles relaxed, you should start with the muscles of the face. And the face has more nerve endings than any area of the body. Have you ever had your lips stroked gently? (Well, even better, have you ever had your lips stroked gently by a woman's nipples? If so, how many years ago?)
After the face, I will move to your arms and hands. I consider those to be important areas. The hands are important because they are the part of the body with which we feel. We use our hands as the first point of touch. And our hands have a huge number of nerve endings. Add that to the fact that the hands have the most number of bones in our body (connected to a huge number of ligaments and muscles!) and you can see why I believe that the hands are an important target of my attention!
After the arms and hands, I will move to your feet. I feel that feet are important. They certainly carry the entire load of our weight. Consider that the toes of each foot in sequence bear the entire weight of our entire body and you will probably agree with me that the toes are an important part of our body. And they deserve recognition and attention commensurate with their role and importance.
Of course I know that every traditional massage focuses a lot of attention on the back. I think that attention is misplaced. I think that way for two reasons: first, you probably do not use your back as your principal means of occupation and therefore you probably do not have a sore back. Second, when your back is receiving attention, you are in a very uncomfortable position – with your face buried in a rest or a pillow. You can't talk in that position. Your sinus drains uncomfortably. I find that there is really only one good thing about the position – your butt is completely exposed, and if you are a typical man then you probably just love to have that area touched properly! And of all the ironies, that is literally the one area where the most muscle contraction takes place that needs to be relaxed – the area where the upper leg muscles connect! That area DOES need attention in just about every one of us, because just about every one of us walks!
Why do so many ladies concentrate on the back? Because it is so easy and so impersonal! It takes hard work to touch someone's face with exquisite tenderness. It takes real human emotion. And touching someone's fingers is a genuine human connection. We shake hands to greet our fellow human beings, and a good finger massage/rub is much more than just a handshake. Only a lady who has a genuine interest in you as a man will be willing to touch your face, your hands, and your feet. By way of comparison, most ladies would prefer to touch your back – it is a cold impersonal area and you can't talk while on your stomach with your face in a rest or a pillow. In that position, it is almost like petting a dog on its back.
By this point you should be feeling relaxed! Only one thing might improve upon the sensations running through your body – the feeling of my soft, delicate skin brushing up against yours. Perhaps as I went from area to area you could feel me brush against you in a suggestive, teasing manner. Perhaps you would like to increase that percentage from a mere brushing glance to a full broadside. Please be prepared to take sensual teasing to a whole new level.
Continuity and predictability. Those two elements transform a good body rub into a great body rub. My technique incorporates continuity and predictability, so let me explain to you what those are. Continuity means that from the time my hands first touch your body to formally commence our session until the time we adjourn for the main bedroom, my hands never, never, never leave your body. Every second of every minute of that time, at least one of my hands will be touching your body. Never will I break contact completely. [The only exception to this will be when I complete the rub of your feet, I will wash my hands so that I do not spread bacteria from your feet to the other areas of your body I will tell you that I am going to go wash my hands and you will know that I will only be a few feet away (I have a sink in my bedroom).]
This continuity is very, very important. If I were to break contact, you would be disrupted. You don't know where I am going or how long I will be gone. In reality, I am just going to get more oil or to move to the other side of the table, but in your imagination you don't know where I am going or what I will do next. Imagine eating a great meal at a fine restaurant. You don't expect the waiter/waitress to just swing by and unexpectedly remove your plate after you've had just a few bites and then return it a few moments later! You would be shocked by that behavior. Not surprisingly, you would be just as shocked if I took my hands off your body for a few moments during a massage. Your body will not be pleased at unexpected interruptions!
Predictability is almost as important as continuity. When I pay attention to your first arm/hand, your mind will subconsciously note the methodical sequence of events. I will then replay that same exact methodical sequence when I pay attention to your other arm/hand, then your first leg/foot, then your other leg/foot. Your mind will already know what is coming, even if you don't. When continuity and predictability combine, your body will relax faster and further than ever before. You will feel just like a baby in a car seat going for a gentle car ride.
You probably will not properly discern these two techniques. They are subtle and they are not intended to be conspicuous. They stay in the background. But they magnify the relaxation powers ten-fold. They transform a good body rub into a great body rub.
And my hands know the right questions to ask. More firm, less firm? Faster, slower?
No, I did not create these techniques. I did not even improve upon them. I simply copied them, learned them, and try to practice them. Consider the world's best artists today. Can we say that they learned their crafts distinct from the processes followed by Michelangelo? Can we say they improved upon his processes? Of course not. Nothing that the artists of today undertake can exceed his works. In the same way, I can not claim that my body rubs are the most original on the planet or that they exceed those of Michelangelo's girlfriend! The same is true in most professions today – what we do is not necessarily the most original, but it is unique to us, and we do the best we can do.
At some point the teasing builds to a climax and the sexual tension becomes palpable. As a man, you feel the need to reach the end. Women enjoy the journey men only enjoy finishing the trip they started. Perhaps you would like to slow down the pace by trading places. Maybe you would like me to lie down upon the massage table while your fingers work their magic. I am multi-orgasmic and would enjoy having several explosions caused by your tongue and by your fingers!
At some point we will both become very anxious to adjourn to the main bedroom. I suspect that a long description of what we will do there is not necessary. You are a mature man you are old enough to know your way around!!
After all the oils and creams and body fluids are all over the place, wouldn't a shower be a good idea? After all, you can not return home smelling like a lilac bush!!
I know exactly what I like to do and I think I have fairly accurately described it. When we spend time together, I will give to you all the attention you want, all the time listening to you that you want, all the appreciation that you want, and all the romance and passion that you want. Our time together will be all about making you feeling like a million dollars – as a romantic interest, as a friend, and finally as a sex object! Our time together will be a unique experience – a real, down-to-earth boy-meets-girl experience. I think it is a true luxury!. And an experience like this is something that should be basked in! We should take our time and do this right.
I have lived life enough years to have seen many wonderful places. I was born in New York City and have lived there and loved it. I have also lived in New Jersey, Ohio, and Michigan (and I do not miss the cold from any of those places!). I lived my early childhood in Puerto Rico and in St. Croix in the U.S. Virgin Islands (and would love to live forever in Puerto Rico!). I have traveled and vacationed around the world on Pan Am 1 (that was a while back!). I have traveled to Colombia (twice), Peru (twice), India (3
weeks), Japan, Luxemburg, Monaco, Mexico (8 weeks), Germany, France,Italy, Spain, Hong Kong, Canada, and Switzerland. I have
traveled to and vacationed in a lot of states, including California, Wisconsin, Nevada,Georgia, Pennsylvania, Delaware, and Texas. I'll bet we'll find something to talk about!
And I have lived life enough years to have undertaken many wonderful activities. I have raised my own children and now I am able to share in the lives of my grandchildren. When you look at my photos you probably are just thinking about our time together and you aren't thinking about how I bake cookies with my grandchildren or go to Disney World with them. If you send me a photo of yourself, the same kinds of thoughts ramble through my mind that ramble through yours! I have worked as a faux finish painter – I have painted many beautiful interior walls. I have worked as a muralist and have painted beautiful landscape murals. I have worked as a commissioned artist and made a decent living at it. I have learned to fly an airplane. I bet we'll find something to talk about!
You have probably led a rich, full life full of success, travel, and adventure. Guess what? So have I! That is part of what makes meeting you so fun and exciting. You have wonderful stories to relate to me, and I take joy in sharing mine with you. But your wife is probably tired of hearing your stories. I am a real woman and you are a real man. When you come to see me, you will learn who I am and I will learn who you are. That is how normal human beings interact. We will have a personal relationship between us, even if just temporary!